Conflict of interests anyone? Well, we won't be hearing any such talk from the mainstream media on this matter. Nothing to see here people — move along.
"Soros Associate Runs Vote Count in Key Battleground States," Source: freespeechtwentyfirstcentury.com
George Soros sidekick Mark Malloch­‐Brown is the chairman of Smartmatic, an electronic voting machine conglomerate that provides technology and support services to the electoral commissions of 307 counties in 16 U.S. states. Smartmatic holds the largest election automation contract in U.S. history – Cook County, Illinois. The company website states that it has configured 392,000 electoral devices across America and "deployed"  57,000 vote-counting machines. This company launched TIVI, which it calls, "a secure, verifiable online voting solution for governmental elections."
British Lord Mark Malloch­‐Brown has a long globalist resume. He is vice‐chairman of Soros' investment funds and Open Society Foundations philanthropy. He was formerly vice president of World Bank and lead international partner in a political consulting firm. He has served as vice-chairman of the World Economic Forum and as deputy secretary general and chief of staff of the U.N. under Kofi Annan. He also authored a book called "The Unfinished Global Revolution."
In 2005, Smartmatic acquired Sequoia Voting Systems, a California-based Company that had been automating U.S. elections for over a century. The list of Smartmatic's clients is jaw dropping as it includes a big majority of toss-up states in the U.S. presidential election. It also explains the election anomalies witnessed in the Clinton-Sanders California primary.
If necessary in a close election with small margins in key battleground states, votes can be stolen using a small-scale algorithm, thereby affecting as few votes as possible. Close-outcome states with Smartmatic technology are in bold below.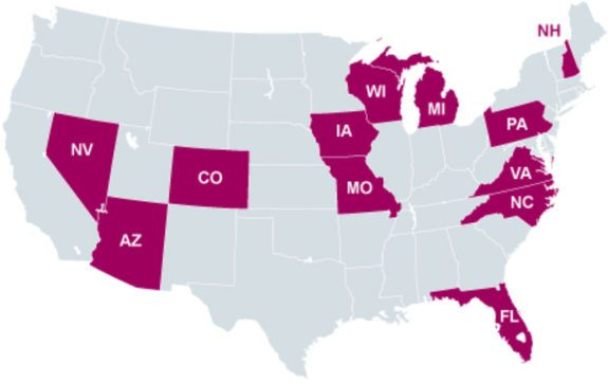 Arizona
California
Colorado
District of Columbia
Florida
Illinois
Louisiana
Michigan
Missouri
New Jersey
Nevada
Oregon
Pennsylvania
Virginia
Washington
Wisconsin
In the following video, Donald Trump comments on rigged voting. The nasty (((MSM))) dismiss this as "damaging rhetoric."
This company is already accused of voter fraud in Mexico, the Philippines and Brazil, where a Marxist president with a 15% approval rating managed to get re-elected with key voting areas only counting only 75% of the votes.